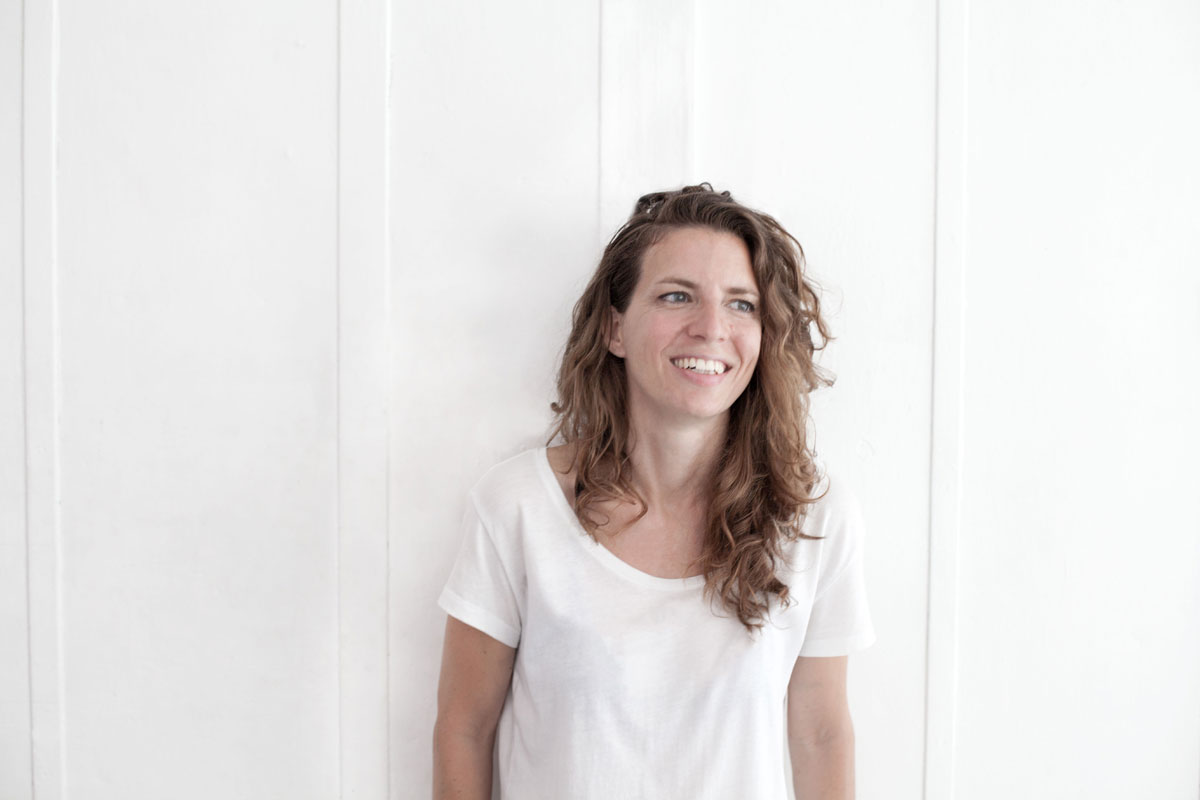 From Unfulfilled And Confused To Crystal Clarity:
How To Find Work You Really Love

My dear, are you ready to...
Stop stressing over what to do with your career?
Find a job that fits you instead of you trying to fit in?
Find out what you really want?
Finally do what you truly love?
Start getting in touch with what excites you?
Maybe right now you feel:
Unhappy and unfulfilled with your current work situation.
Confused about what you want and what to do next.
Stuck and frustrated because you can't seem to make a move.
Questioning yourself and low on confidence.
Discouraged and stressed because the years go by and you still feel your life is a construction site.
I feel you. I've been there.
After leaving my initial career..
in health promotion in my early 30s to go build a new one abroad in the creative field I had zero experience in before, I spend two years lost and confused just keeping my head over water.
I went through so much struggle "figuring out" my career that I really started doubting myself, my dreams and aspirations. The good thing about it was that I felt forced to face my insecurities and eventually reach out for mentors that helped me find my way and stay true to myself. That's when things started to shift rapidly.
I offer you the tools & services,
I wish I had back then.

I always thought I had to find it all out by myself. But it was only through support of my mentors and my experimentation that I started developing the right strategies to cope with my fears and keep moving myself forward in the direction of my authentic desires. Successfully realizing my dreams and finding work I truly love. Twice.
I want it all to be easier for you.
Because it can be.
Imagine if you…
were finally clearer on what you wanted
had a perspective on what fulfilling work would look like for you
took the first concrete steps to finding work you LOVE
freed yourself from all the stress you're putting up with
felt empowered and confident to take further action
This is not just about your next job.
This is about your life!

My course is designed to take you from scared and confused to clear, confident and motivated.
I'm sharing with you the EXACT process I went through, that got me from feeling lost and confused about what to do with my life, to gaining clarity, find purpose and start living my dreams.
That is why I designed this course.
AFTER the Clarity Course YOU'LL HAVE:
Significantly more clarity about who you are and what you want for your (work) life.

A step by step system in place on how to design or find a fulfilling job.

A list of very concrete action steps to take.

A daily routine in place that will help you stick with your new gained insights
All these benefits will instantly make you feel:
De-stressed
More in-sync with yourself
More confident
Motivated to take action
Here is what you'll get:
Private access to my membership site with..
6 hours of video training
5 AUDIO recordings
A bonus workbook to guide you through the course
I love the course and I know it will help you. But please don't only take my word for it.
See what other course participants are saying:
In case you were wondering.
Here is the program of the course:
DAY 1 - The Secret to Clarity
DAY 2 - Unleash your Desires & Visions
DAY 3 - From Dreaming to Doing
DAY 4 - Mastering Taking Action
DAY 5 - Stick With What You Want
I basically serve you ALL I've learned, in a nutshell. If your strategies haven't helped you so far my dear, this probably will. Stop overthinking and trying to figure it all out by yourself.

Learn to reframe your situation and get in smart action instead.
Clarity usually reveals through doing, not thinking.
If you're not sure yet, just ask yourself:
Do you want your work life to be designed BY you or keep happening TO you?
If you want to find what you love, then it's time to start taking the wheel back in your own hands again honey!
You might be telling yourself:
I don't know what I want. This is too hard.
I don't have experience in that field.
I need my security. I can not change.
I'm too old, too young, too shy, too whatever..
Stop telling yourself #allthereasons why you can't start a change today. This is not helping you move any further.
 
You are perfect exactly how you are. And you have all it takes to design an amazing (work) live.

If you want to change, you can. All you need is a fresh new perspective and some support and guidance to get the process started. Like we all do.
The first step is to gain some clarity my dear. This is exactly what my course will reveal to you.
 
Trust your gut and join the course.
Get it only now at a special 50% off discount!
Want to get a VIP upgrade with my personal support?

COACHING STARTER PACKAGE
I can truly say that nothing accelerated my process of understanding what I wanted more than working with coaches and mentors. The support and outside perspective really helped me overcome feeling stuck and encouraged me to take action on my dreams.

I designed the Coaching Starter Package to give you the chance to get to know me and experience first hand how much faster you will move closer to where you want to get to.
Here is what you'll get:
30 min. assessment call
Extensive Welcome Pack
2 x 90 min. online coaching sessions
Customized exercises to work on between sessions
Availability & support via WhatsApp and e-mail during coaching process
BONUS: FREE access to my signature Clarity Course

Once you've signed up you'll get instant access to my Membership Site and can get started right away!

Ready to see the results you deserve? Start right now.
Let me put it that way. It actually is quite simple:
Do you want to stay where you are, or finally see change happening?
Look, I'm not pushing anything onto anybody. This is not about me. This is about YOU. I dedicate my time and energy supporting women like you. And here is why:
You deserve to live life to the fullest. Now.
I really hurts me seeing young, talented women staying stuck and confused.
I wish for you to grow and thrive living an amazing life and doing work you truly, deeply love.
This is not lala land. This IS possible. I know my stuff.
The course is for you if you:
Feel unfulfilled with what you're doing.
Feel stressed and confused around your work life and don't really know what to do next.
Have (kind of) an idea what you want but you're struggling with getting in action.
Are scared to make a move.
Went to career advisors, did various tests but still feel confused.
Have been sending out applications, but it doesn't seem to work out.
Are ready and open to a fresh new approach on your situation and finally see your life shift into the direction you want!
If you're resonating with me and my approach, then I will promise you you're gonna love the course.
Stop waiting for the right idea to come.
Or the right moment to take action. Your time is NOW.
The choice is yours my dear.